Every business needs a plan to get from where they are to where they want to go. We'll provide your business with focus, direction and purpose.​
Your culture, image and personality are integral to your overall brand identity. We help develop that identity that shows who you are.​
From Websites to print campaigns, from social media to apps, we will help reach your audience effectively.​
Building Brands.
Inspiring Growth.
Through discovering the core behind your brand, we translate the essence through visual language and experiences, always putting our clients at the centre of everything we do.
​
16 Jalan Kilang Timor #07-05 Redhill Forum Singapore 159308​
Emphasizing on the necessary
We focus on creating engaging brand experiences.
​
OUR PORTFOLIO
We work with you to create the future for your brand!
​
We are passionate about creating responsive websites, graphic design and original logo design.
We make your brand assuring, innovative, conceptual and desirable.
Branding • Marketing Campaign
OUR CLIENTS
Some of our clients whom we have proudly worked with
​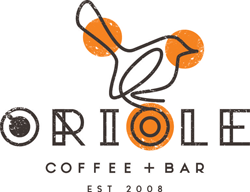 Elevating Brands Through Clear Thinking & Bold Ideas
This is a mockup. Publish to view how it will appear live.